The 5 Best AI Tools to Speed Up your Work
AI tools should be at at the heart of any businesses workflow in 2023.
It's been almost a year since the explosion of ChatGPT and the start of the 'AI arms race.' Since then we've seen AI generated images improve at an unprecedented rate, the introduction of GPT-4, AI videos, deep fakes and the integration of AI in your every day life.
But how can it make your work easier? Here are our top 5 AI tools to speed up your workflow and make your life easier.
Wisecut
Wisecut is an AI powered video editing tool. Unlike tools like Synthasia, Wisecut does not rely on virtual deepfake videos that look to replace humans, it works directly with the creator.
Wisecut uses AI to automatically remove long pauses, create jump-cuts, subtitles, background music and more. Making editing videos much easier and quicker.
This is perfect for smaller businesses with small marketing departments as you can add the power of video to your marketing schedule, without the lengthy editing times that come with it.
Wisecut | Automatic Video Editor
TLDV
TLDV is a meeting recorder that can be directly integrated into your calls, working directly with Google Meet and Zoom to make setting up TLDV simple and quick.
With the ability to transcribe and summarise your meeting sin over 30 languages, TLDV frees up your attention to the meeting so that you're getting the full picture while also being able to refer back.
This can also take bite size clips to go with your notes, allowing you to gage the full tone and feeling  of your meetings. You can even ask the AI to give you a full overview of your meeting
AI-Powered Meeting Recorder for Zoom and Google Meet – tl;dv (tldv.io)
DALL – E 2
While DALL-E 2 has been around for over a year now, the improvement of AI image generation has grown to such a high standard that we think it is worth touching on.
Gone are the days of hundreds of teeth and wonky fingers, AI images, especially of people are really starting to improve to levels where it is hard to tell what is real and what is fake.
This is great for content for PowerPoints and other forms of work where a quick image will elevate the feel of the work.
Uber suggest
Uber suggest is an SEO tool that gives free domain overviews of any website. It gives detailed analysis of the web page as well as competitor analysis, that's all standard.
What makes Uber suggest special is the ability to reverse engineer your Seo to improve your content, there's no point in putting out work only for it to get no views. Uber suggest allows you to discover which of your competitor's pages are ranking for popular organic keyword phrases and which ones are loved by sites like Facebook.
It can also give you keyword suggestions, content ideas, backlink data as well as much more.
Ubersuggest: Free Keyword Research Tool – Neil Patel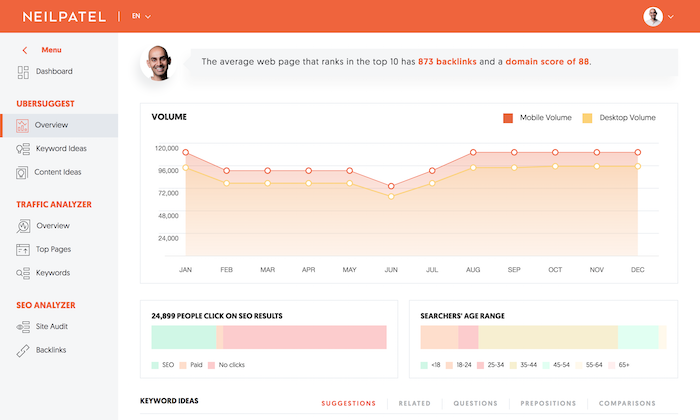 Mem
Mem is an AI note taking tool, that makes creating and organising your notes a breeze. It uses AI to group similar content together and display it when it's needed, without the need for a lot of micromanagements. This is not to say that it is completely hands off as you can still manage the notes manually.
AI-powered workspaces like Mem give you the chance to significantly scale the amount of information you pull into your workspace. Since you don't have to worry about clutter or folders, your emails, calendar, SMS messages, and data from other work apps can all feed into your workspace for future reference.
So that was 5 of our favourite alternative AI tools so far, the ChatGPT's of the AI world are good, but you don't need telling that, you know that. These are ones you may not be aware of that could easily be integrated into your business in order to rapidly speed up specific work processes.
If you're looking at other ways to speed up your businesses IT, check out our free online price calculator to see how much it would cost to upgrade your IT.